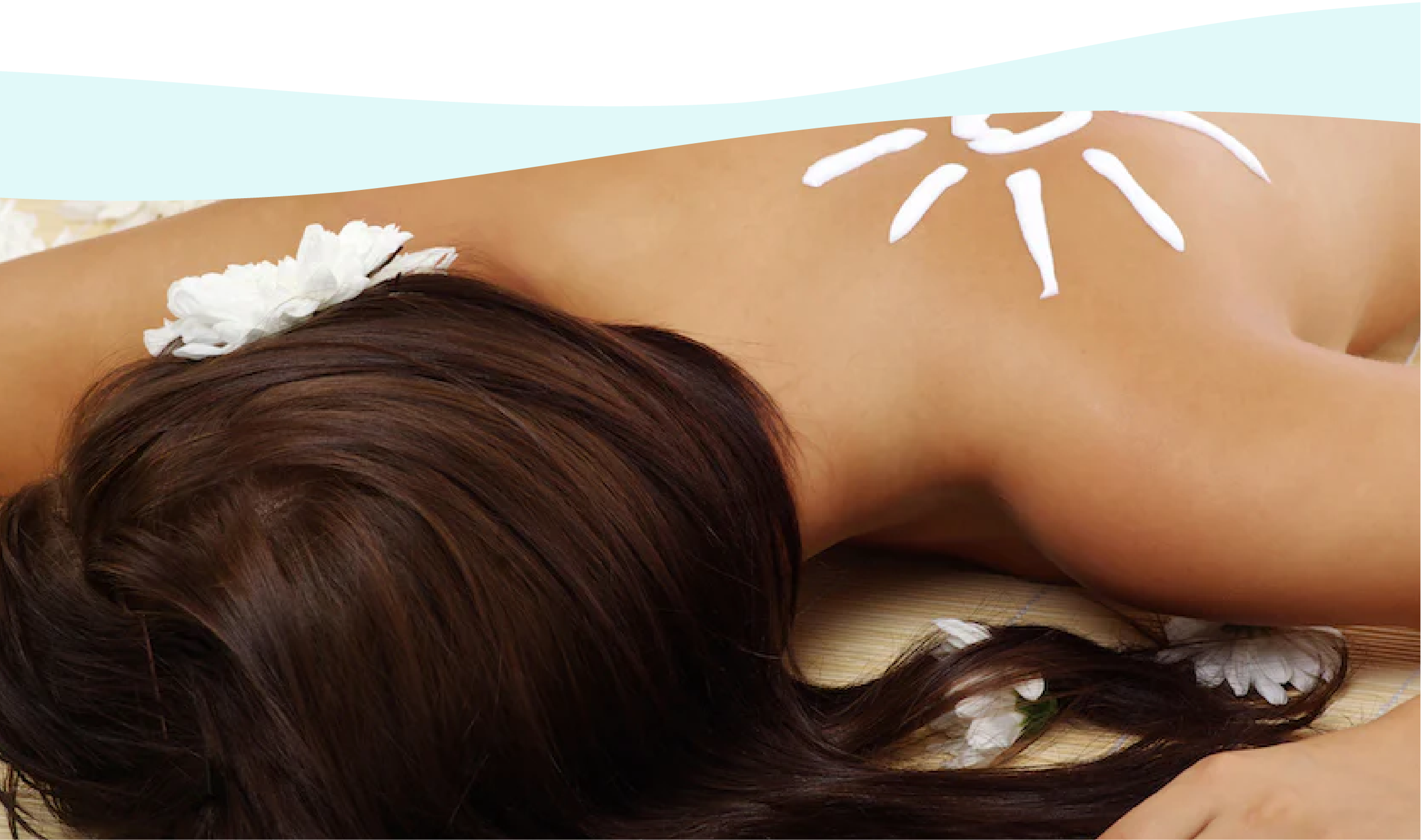 Experience a custom, sunless tan designed just for you using Sol Potion® Airbrush Tanning products! Our technicians will help you achieve a flawless, natural-looking tan in just under 30 minutes.

Sol Potion® uses only the highest- quality ingredients including FDA-certified bronzers, Vitamins A, C, and E, Green and White tea extracts, and Aloe. This ultra-hydrating formula will leave your skin feeling moisturized and looking radiant. Your custom tan will develop in 6 to 8 hours and last 5 to 10 days
Full body $55
Upper body only $32
Lower body only $27
Face only $23
Presto! Rapid Development Sunless Airbrush Tanning
Need your tan NOW? Presto is a specialty formula designed to develop three times faster than the traditional Sunless Spa Collection. Your tan will develop in 1 to 3 hours and last 5 to 10 days.
Shower, shave, and exfoliate a minimum of three hours prior to your appointment.
Do not apply any lotions, oils, perfumes, or deodorant after showering.
Wear loose, dark clothing.
Bring an umbrella in case of inclement weather.
Do not use any other products on your skin while the tan is developing.
Only shower after the technician's recommended time of development.
Keep skin hydrated with the recommended Sol Potion Lotion.
Do not exfoliate your skin during the life of your tan.