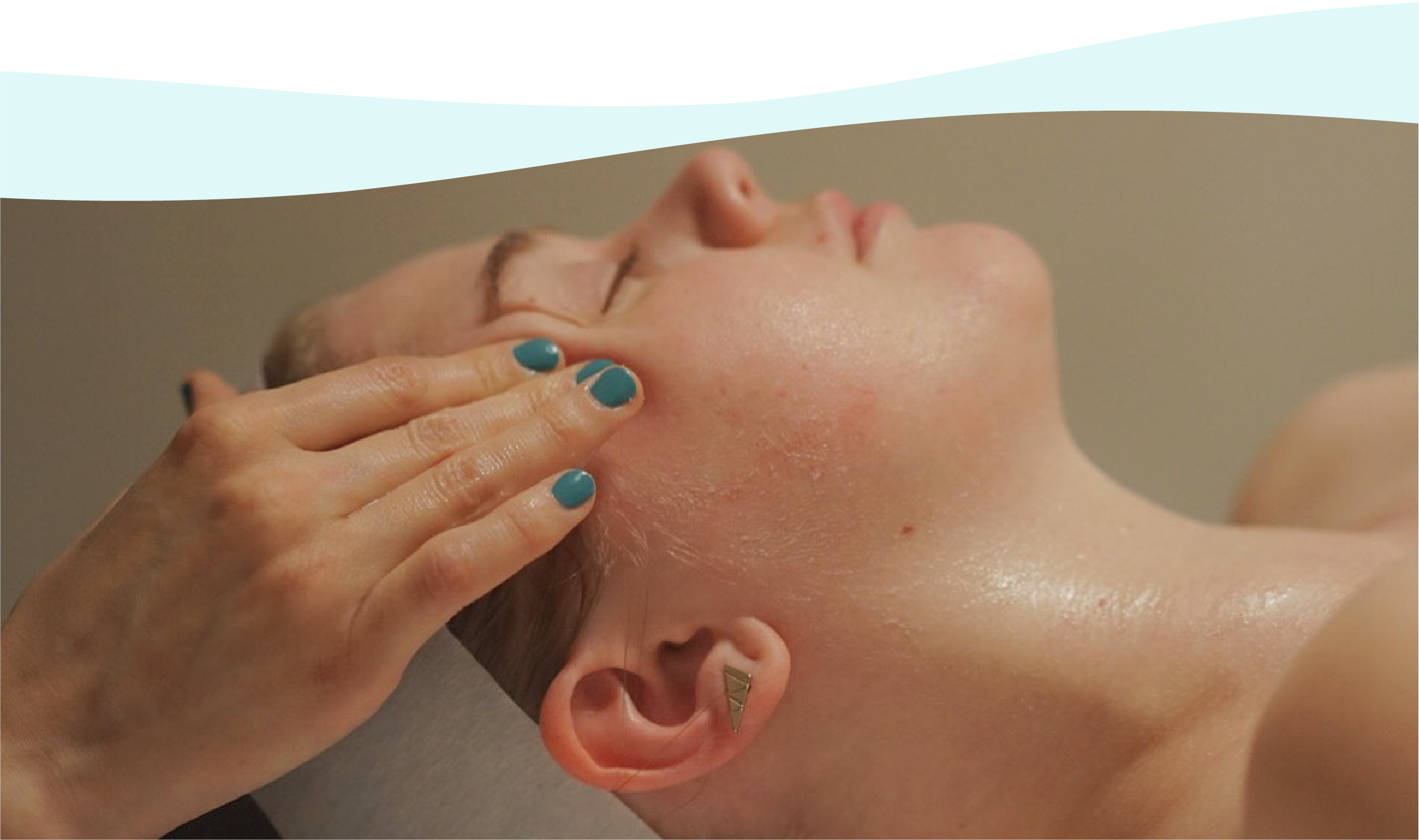 Signature Beach House Facial
60 minutes $125
Signature Beach House Facial is expertly customized for your unique skincare needs. A thorough skin analysis is done to determine a treatment that is best suited for each client. Steam, cleansers, exfoliants, serums, masks, and moisturizers are used by our facial professionals to design a full skincare routine. Extractions are done if necessary. A light, relaxing hand and arm massage round out our Beach House Signature Facial.
Odacite Organic Facial
60 minutes $160
Odacite Organic Facial is a specialty, clean-beauty facial that incorporates the highest-quality ingredients found around the globe. Using organic elements and potent serums, this treatment is totally customized to your unique skin type and will leave your skin glowing and revitalized.
Anti-Aging Facial
60 minutes $165
This rejuvenating facial utilizes peptides and plant stem cells to reduce the signs of aging gently but effectively. A collagen-infused Hydrojelly mask is included to help restore elasticity and plumpness. This treatment also includes a light resurfacing peel, leaving skin refreshed and lustrous. Routine Anti-Aging Facials will support desired results.
Sensitive Facial
60 minutes $150
This soothing facial treatment includes powerful anti-inflammatory properties designed to gently encourage a smoother texture while calming even the most sensitive of skin. A cooling Hydrojelly mask is used to minimize irritation, reduce redness, and protect against free radicals.
Acne Facial
60 minutes $ 150
This facial is specifically designed for those prone to oily and acneic skin. Our multi-faceted approach incorporates products rich with clarifying ingredients to deeply cleanse clogged pores, remove impurities, and prevent future breakouts. This treatment is complete with a soothing Hydrojelly mask, leaving you with a clear and more radiant complexion.
Vitamin C Brightening Facial
60 minutes $150
Revitalize tired, dull skin from the inside out with a powerful blend of antioxidants, brighteners, and moisturizing agents found in our Vitamin C Brightening Facial. This facial is specifically designed to treat hyperpigmentation and promote an even skin tone. An illuminating Vitamin C Hydrojelly mask, which rapidly increases brightness, radiance, and luminosity, is included.
Fire & Ice Facial
45 minutes $155
This iS CLINICAL© facial is designed to rapidly resurface and rejuvenate skin with little to no downtime. Specialty ingredients help reduce the appearance of fine lines, improve the look of hyperpigmentation, and decongest blemish-prone skin.
Gua Sha Sculpting Facial
75 minutes $155
Facial Gua Sha is a traditional Chinese beauty technique that uses a flat gemstone tool to gently massage the skin. This special technique of stone massage, combined with potent serums, helps to lift and contour the face, reduce puffiness, ease tension, and promote lymphatic drainage. Our highly trained estheticians are certified by Nefeli, one of the most well-known and respected wellness companies.
Back Facial
45 minutes $110
Designed to purify and balance this hard-to-reach area, the Back Facial is exactly as it sounds. Steam is used to stimulate pores, followed by a deep cleanse and invigorating exfoliation to lift impurities. A soothing massage and detoxifying mask make this facial for your back complete.
Dermaplaning
45 minutes $95
Dermaplaning is a simple and safe method of gently exfoliating the top layer of skin, revealing a smoother, brighter, and more vibrant complexion while also removing fine (vellus) hairs. This process allows for better absorption of your skincare products, making your at-home routine more efficient.
Teen Facial
45 minutes $105
Skin care habits can begin at any age and our Teen Facial service is the perfect place to start. Many teens turn to the internet where videos may be teaching ineffective or potentially damaging skin care methods! Starting with a deep cleanse, followed by gentle extractions, a healing mask is then applied help to rehydrate dry, flaky skin, and eliminate pore-clogging particles.
Mini Facial
30 minutes $75
Focusing on your individual skincare concerns, this facial is the perfect pick-me-up. Includes all the skincare steps performed in our signature facial, minus extractions and massage. Great for anyone needing a deep cleanse or struggling to find some self-care time in their busy schedule.
Chemical Peel
30 minutes $60 | add-on $40
Chemical peels are formulated to smooth textured skin, reduce wrinkles, clear blemishes, diminish hyperpigmentation, and improve signs of aging. A customized peel is chosen and applied based on your skin type and concerns. Multiple treatments will support desired results.
LED Light Therapy
30 minutes $60 | add-on $40
LED light therapy is a painless, relaxing, non-invasive treatment that has multiple benefits. Some skincare benefits include promoting collagen production, minimizing fine lines, shrinking the appearance of large pores, reducing sun damage, and treating mild to moderate acne. LED light therapy is most effective when part of a series. We recommend six treatments, one to two weeks apart, followed by a monthly or bi-monthly maintenance appointment.
Aromatherapy
$10
What could make facials even better? Adding aromatherapy. ​Choose from five healing scents: peppermint for an invigorating sensation, lavender for pure relaxation, wild orange for an uplifting experience, or eucalyptus for ultimate refreshment.
Gua Sha
$25
A 15-minute customized Gua Sha add-on to compliment your facial experience. Your Gua Sha professional will focus on targeting individual, customized needs that drain stagnant lymph and promotes lifting and contouring.
Hydrojelly© Mask
$25
​These incredibly hydrating peel-off masks are infused with electrolytes and algae. This beneficial combination creates a vacuum-like seal and allows your skin to better absorb the nutrients from previous steps of your facial. We offer a variety of Hydrojelly© masks to combat specific concerns.
Décolleté Hydrojelly© Mask
$25
​A collagen-infused jelly mask is applied to increase elasticity and diminish the look of fine lines and wrinkles. Located just south of your chin, the décolletage area includes your neck and chest — a critical area that is too often overlooked! Just like your face, this part of your body is prone to sun exposure and premature aging. Show your décolleté some love and add this service to all your future facials.
Patchology Eye Gels
$18
Treat your under-eye area and enhance your facial with a Patchology Eye Gel treatment. Infused with green tea and antioxidants, this mask will seriously brighten and depuff. 
Scalp Massage
15 minutes $30
Pressure points are targeted to help relieve pain associated with headaches, TMJ dysfunction, sinus pressure, and stress.