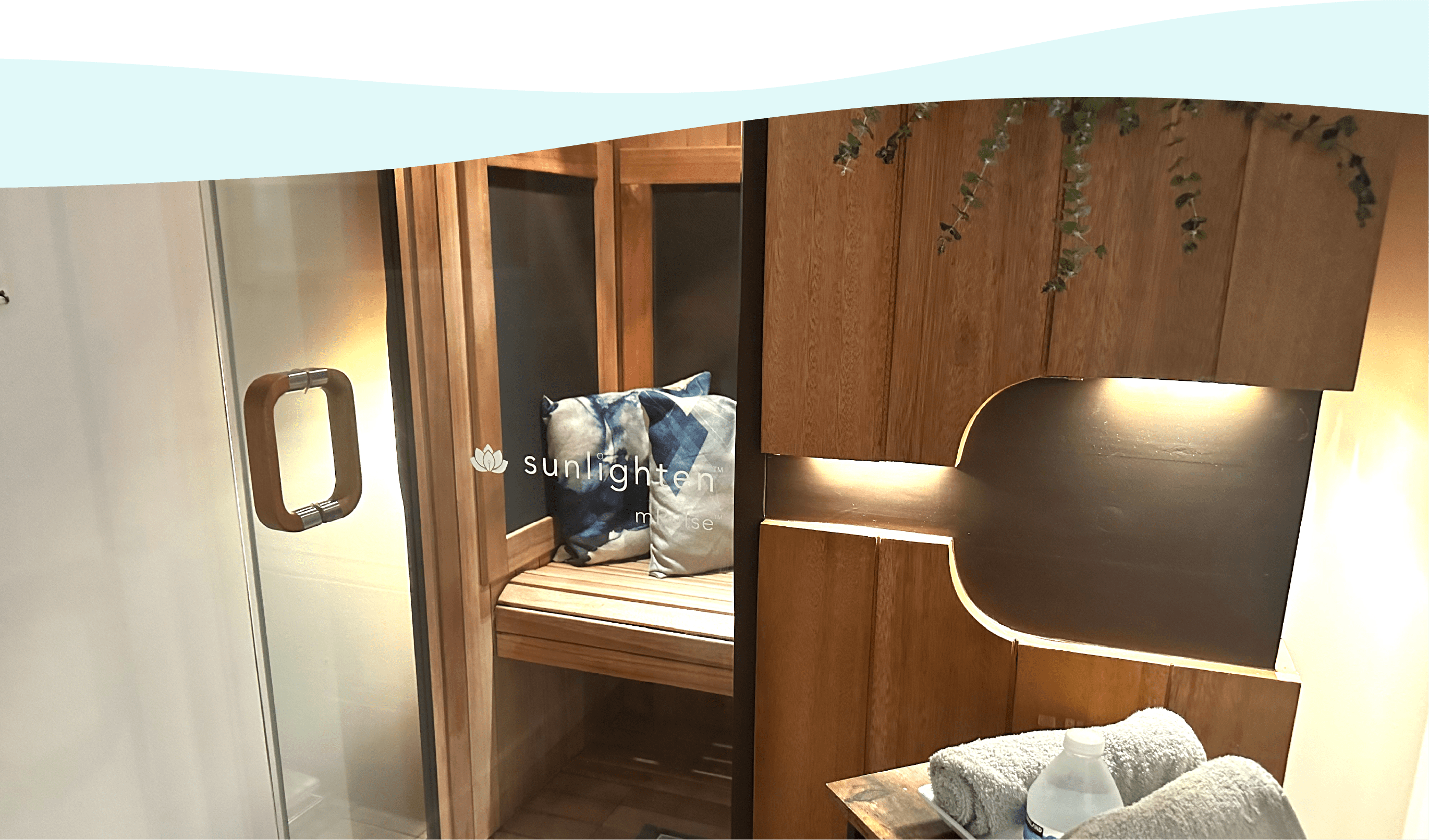 Introduce the healing of our dry infrared sauna into your wellness rhythm, and experience the benefits of the most-effective, highest-quality near, mid, and far-infrared eucalyptus sauna available! Enjoy a deep cellular detox and support your overall wellness with the push of a button. You'll have one-touch access to six pre-installed health programs to customize your experience. Relax your mind and revitalize your body.
15 minutes – $15

 

30 minutes – $25

 

45 minutes –

 

$35

 
Save 15% when you buy 6 sessions.
Save 20% when you buy 9 sessions.
Package of 6 – $56

Package of 9 – $77
Package of 6 – $107

Package of 9 – $149
Package of 6 – $158

Package of 9 – $221