Odacite's Pure Element Serum Concentrates are perfect for personalized skin care! Don't let the small size of the bottles fool you. These powerful concentrates are chock full of ingredients that target specific skin concerns. Select a serum that targets a skin issue or focus that matters most to you or combine them for a truly custom skin care routine.
We recommend using Odacite Pure Element Serum Concentrates alone for a powerful, targeted treatment, or by adding two to three drops to your favorite moisturizer to supercharge it!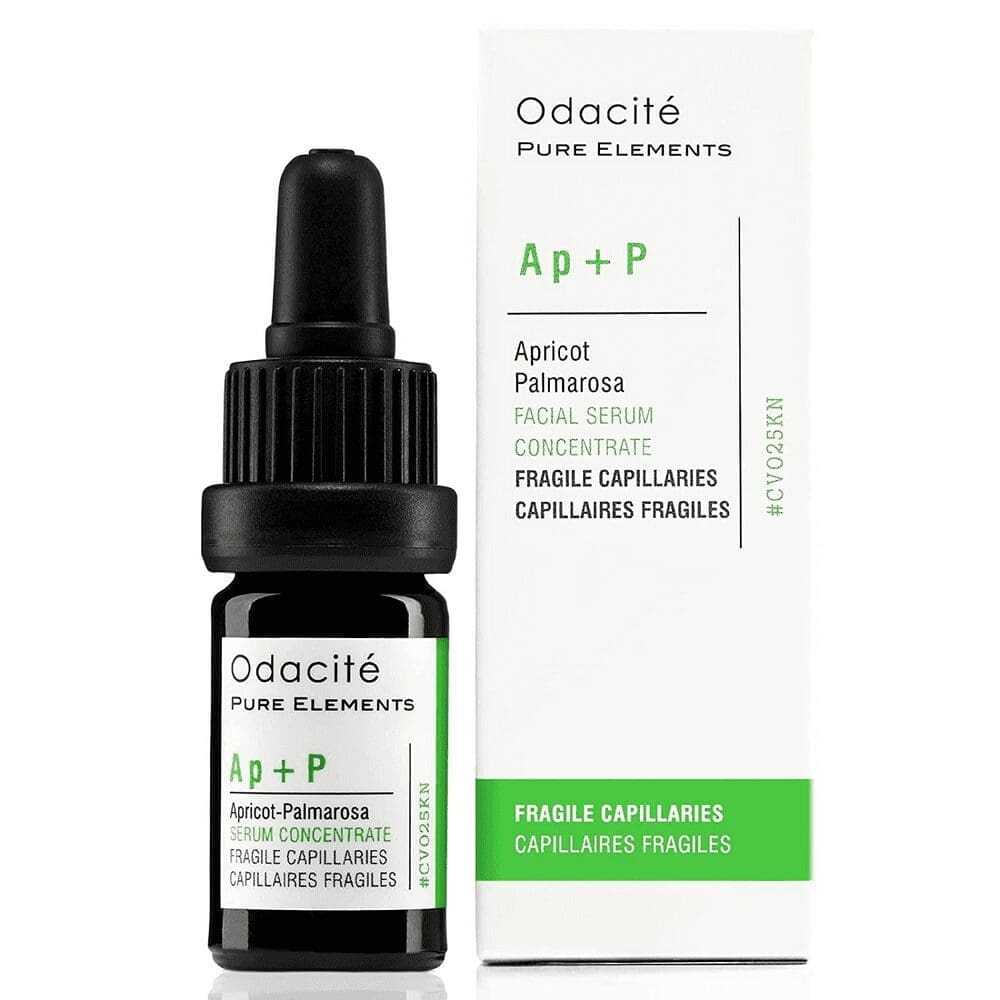 AP+P FRAGILE CAPILLARIES
One of our favorite Odacite Serum Concentrates, this ultra-soothing formula is best for fragile and sensitive skin to help mitigate the appearance of redness and visible capillaries. Powered by mineral-rich apricot and calming Vitamin E.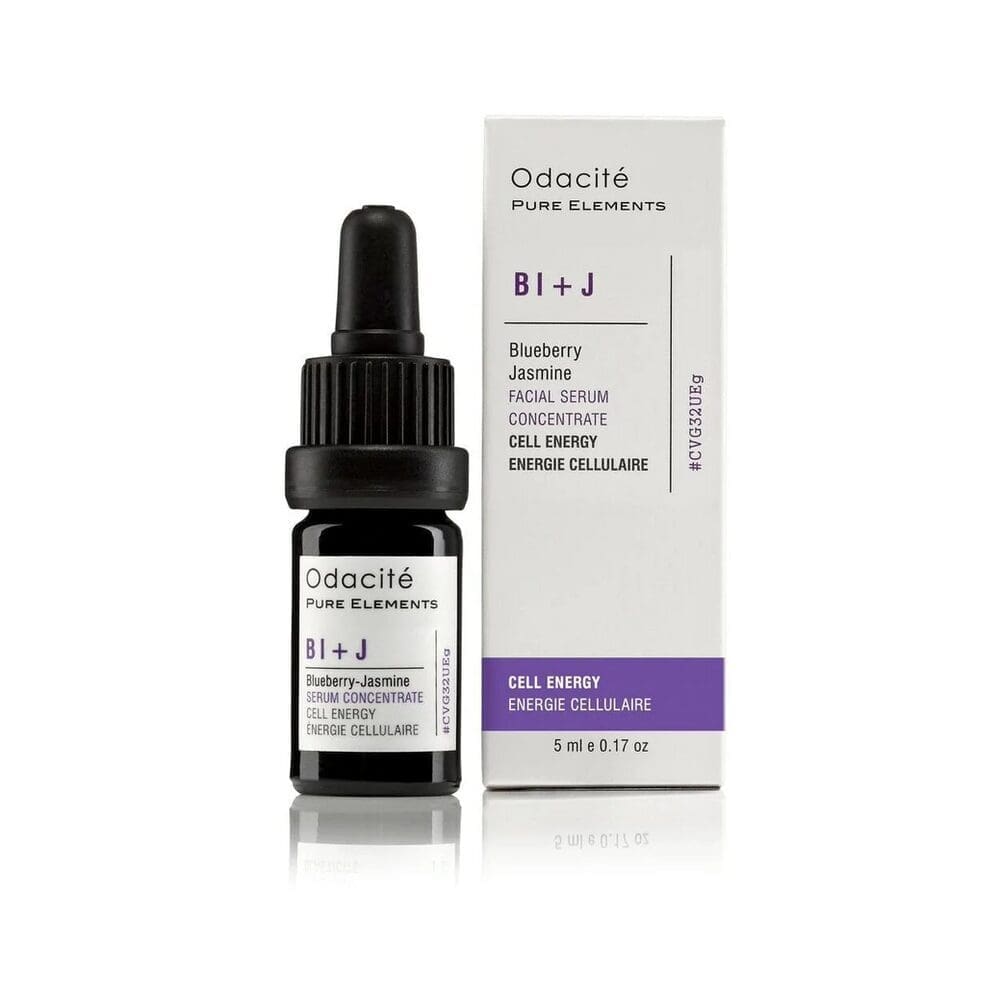 BL+J CELL ENERGY
A vivifying Serum Concentrate that helps breathe new life into the skin, revealing an energized complexion and more radiant-looking skin. Powered by superfood Blueberry and botanical actives.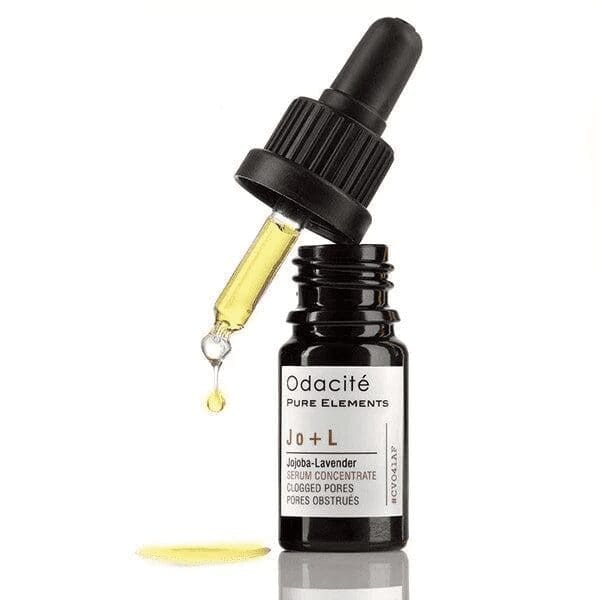 JO+L CLOGGED PORES
An effective Serum Concentrate that targets congestion and skin impurities, to clarify and minimize the appearance of pores. Powered by impurity clearing Jojoba.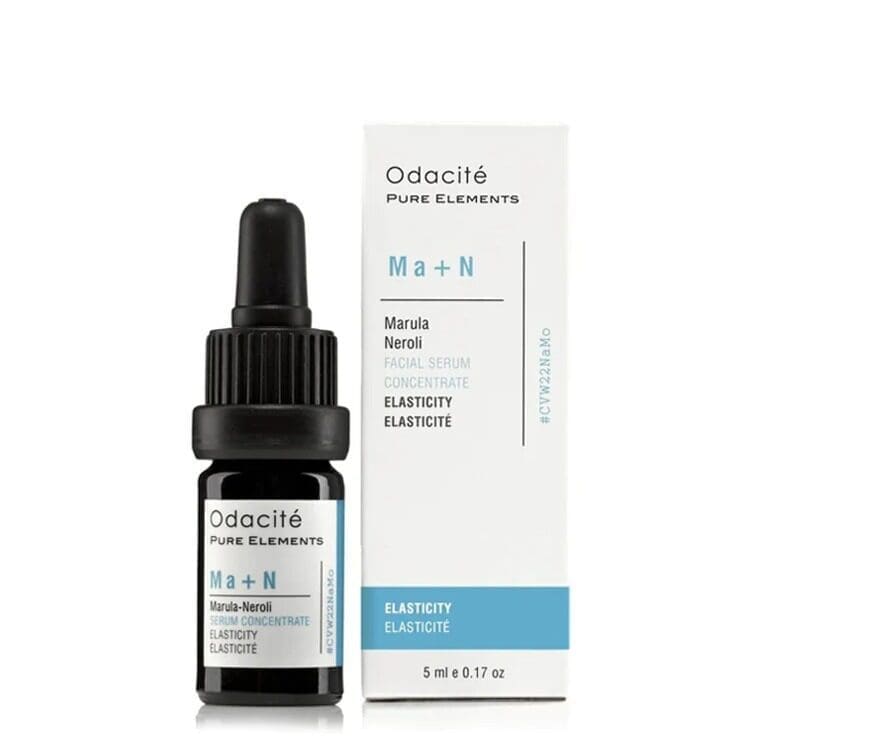 MA+N ELASTICITY
An intensely moisturizing Serum Concentrate formulated for skin that feels tight and has lost its bounce, promoting long-lasting hydration and a newfound feeling of suppleness. Powered by Omega-rich Marula.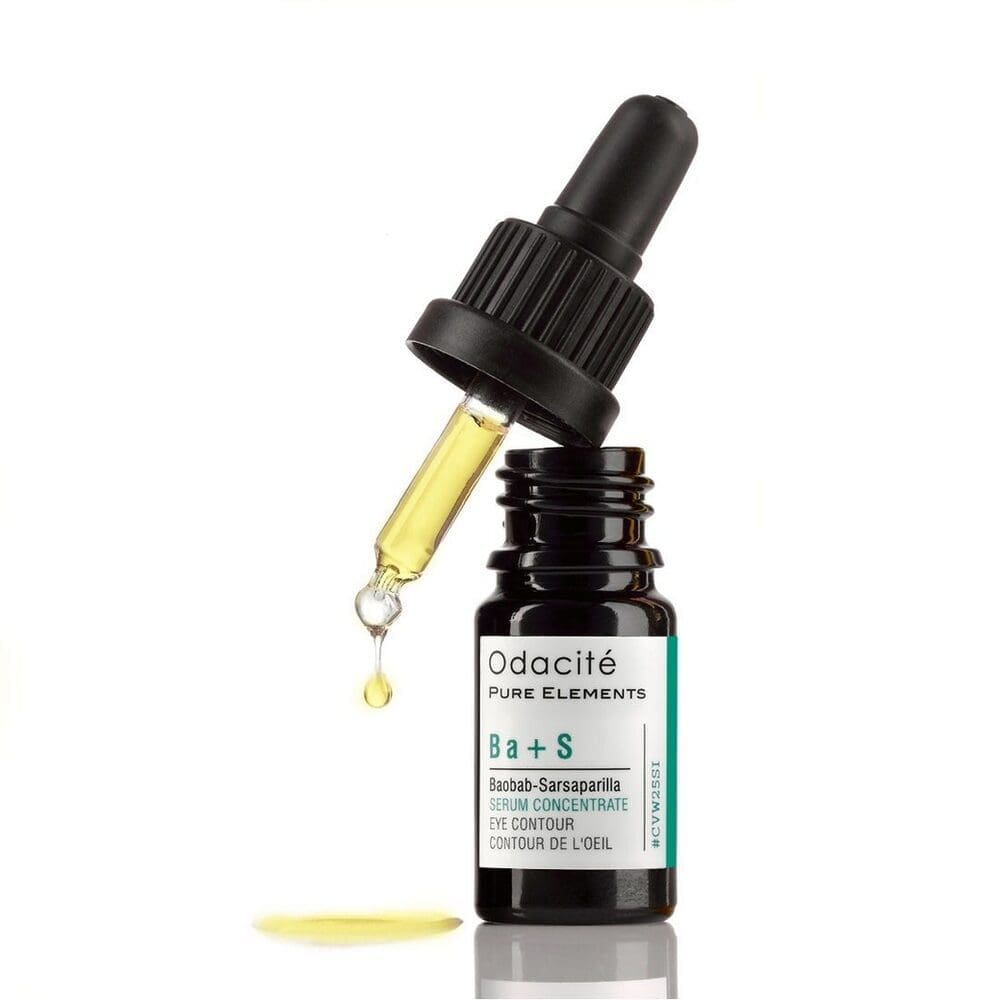 BA+S EYE CONTOUR
An ultra-nutritious Serum Concentrate that targets all visible signs of aging around the fragile eye area, helping to reduce the appearance of puffiness, wrinkles and dark circles. Powered by Vitamins A, E and F.
BL+C PIMPLES
Clear skin fast with this award winning Pimples Serum Concentrate. Unlike others, our innovative Pimples Serum Concentrate doesn't rely on drying out your blemish with overly astringent and aggressive formulas that can leave a scar or dark spot. Formulated with potent purifying actives and soothing Vitamin E to visibly improve the appearance of pimple-prone skin while never over-drying skin.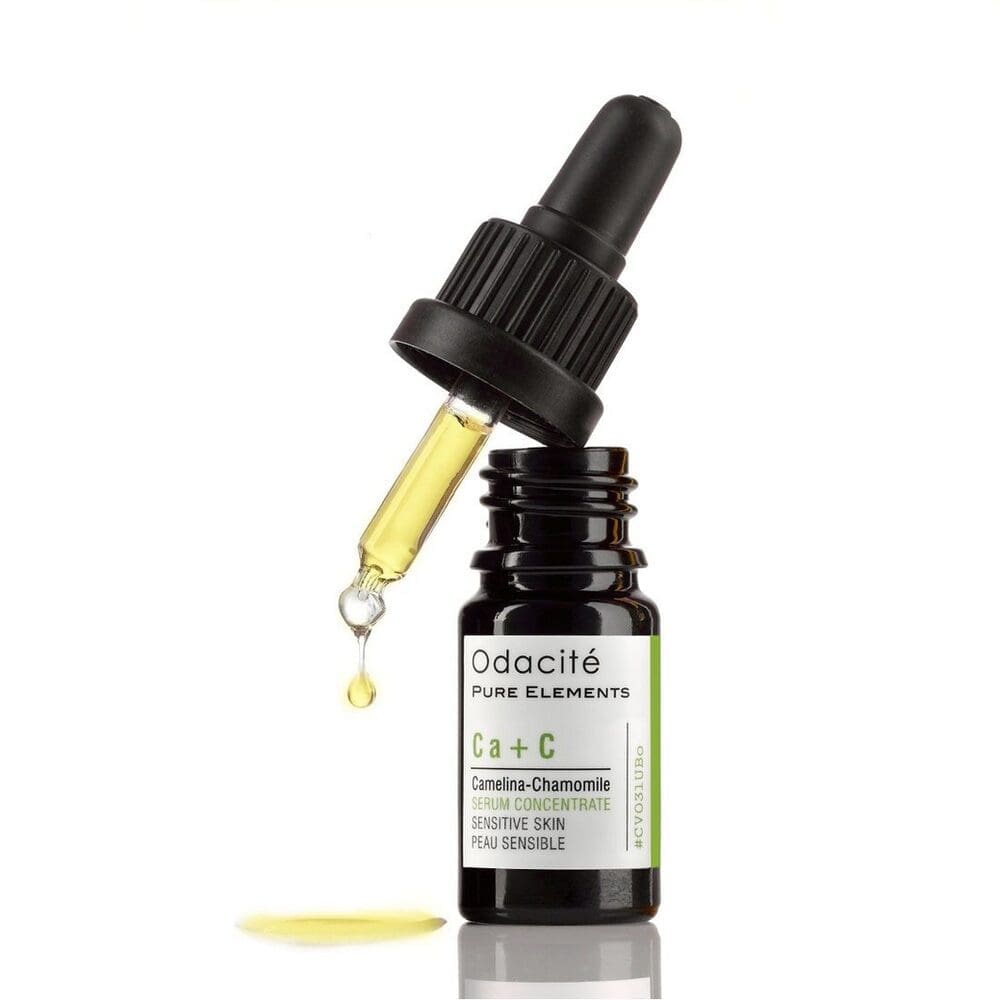 CA+C SENSITIVE SKIN
A soothing and calming Serum Concentrate formulated to help sensitive skin develop a feeling of strength and comfort. Powered by Chamomile and Camelina.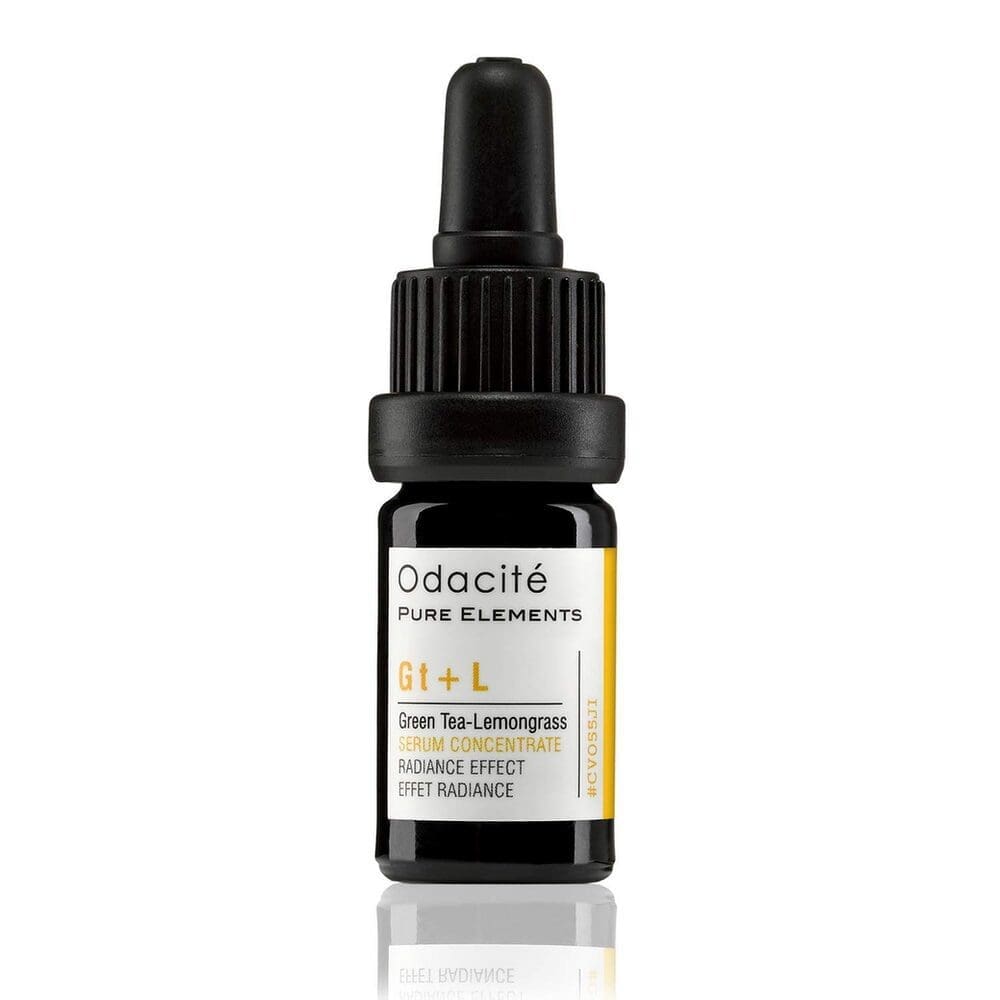 GT+L RADIANCE EFFECT
A radiance-promoting Serum Concentrate that improves the skin's luminosity and brightness. Powered by antioxidant-rich Green Tea.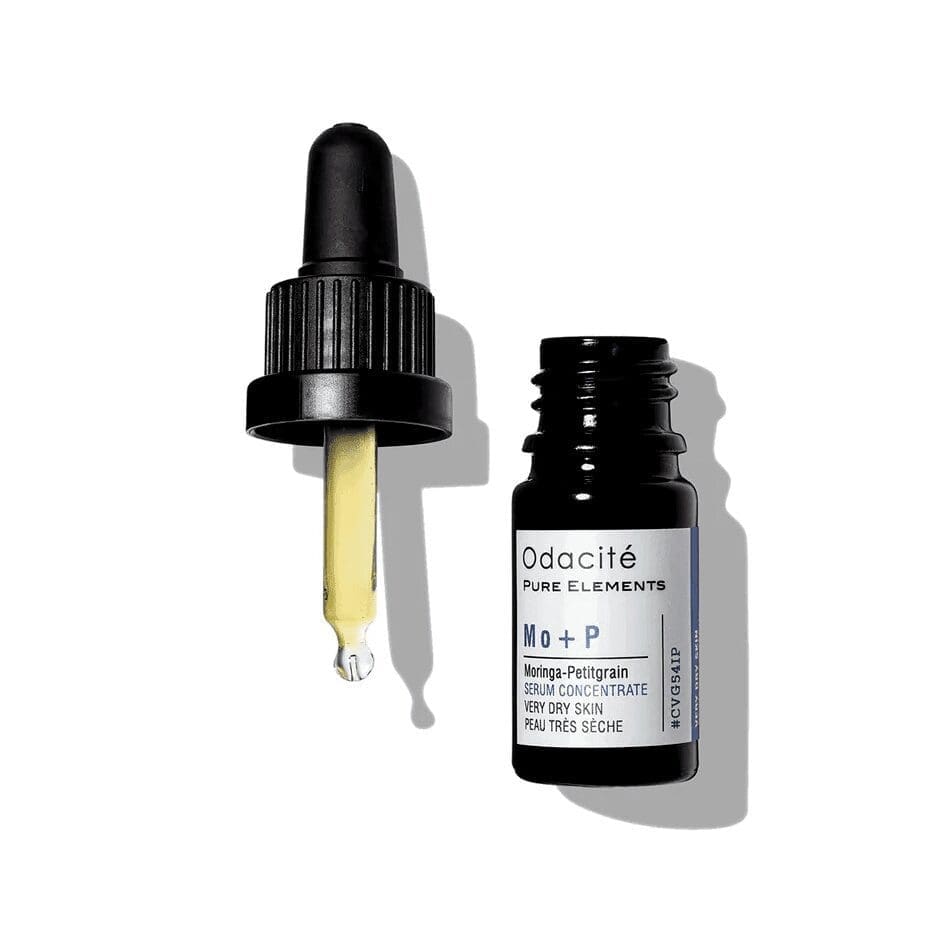 MO+P VERY DRY SKIN
This is a nourishing Serum Concentrate specially formulated to care for rough, chapped and cracked skin resulting from severe dryness. Powered by essential fatty acids and antioxidant-rich Moringa, we highly recommend this serum to anyone suffering from dry skin.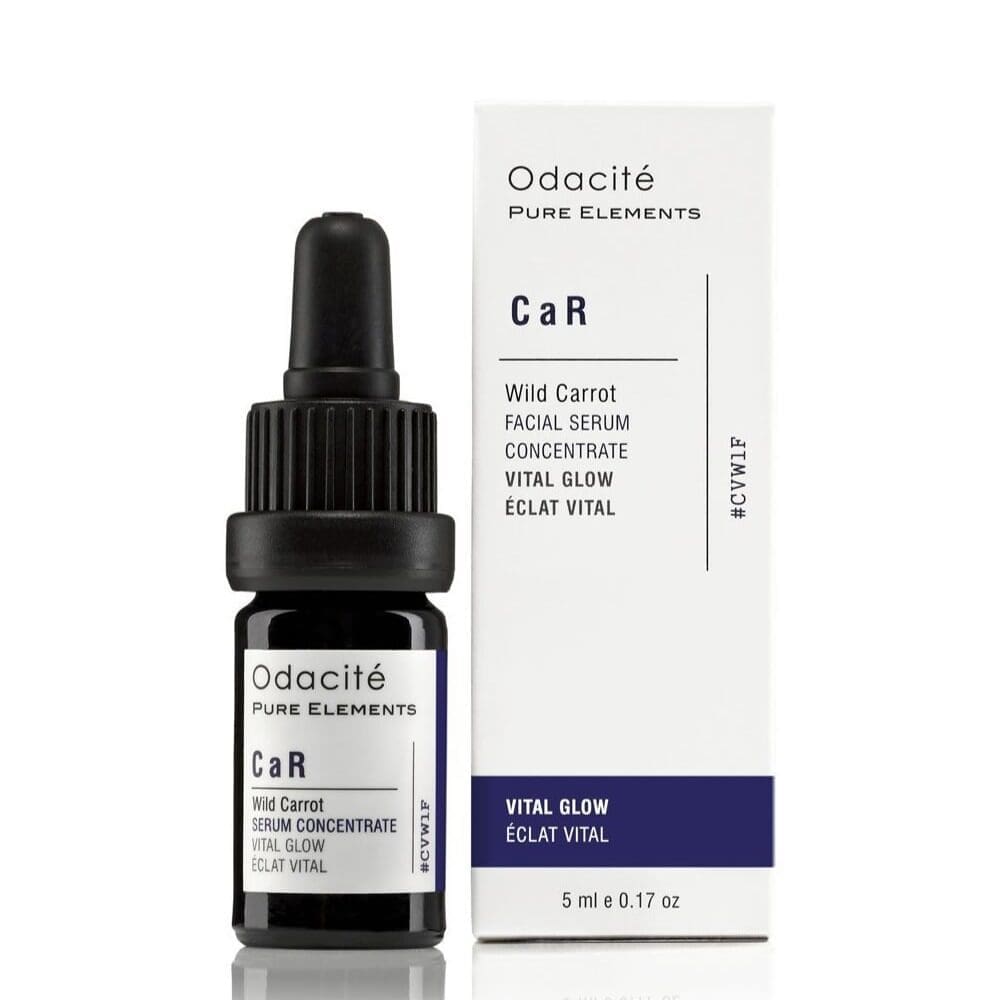 CAR VITAL GLOW
This Serum Concentrate is powered by Wild Carrots, a rare and precious Oil deemed to be the ancestral beauty elixir of French queens, known to "donner bonne mine" (give a fresh, rosy glow).
AC+R YOUTHFUL GLOW
An ultra-strength, antioxidant-rich Odacite Serum Concentrate that helps the skin look smoother, firmer and ageless. This serum is powered by superfood Acai.
Not sure which serum is right for you? Ask anyone at the front desk or your esthetician for a recommendation! If you love Odacite products, be sure to check out our Odacite Organic Facial!