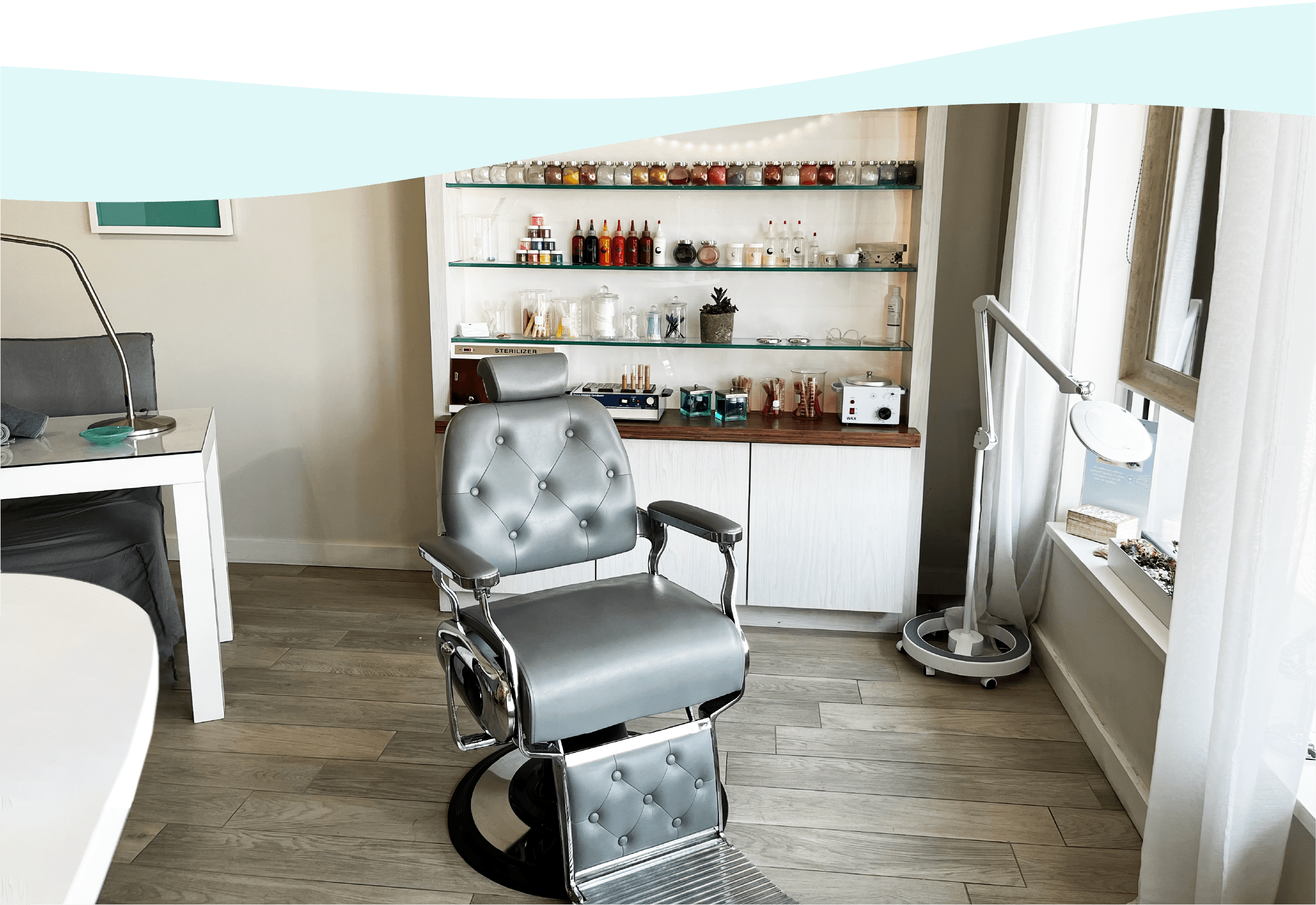 custom-made, made to order
Bespoke Beauty Bar, located inside Beach House Day Spa, allows you to take self-care to the next level. We offer everything from wedding and other special occasion makeup services to brow and lash tinting, extensions and custom makeup. Our professional makeup artists can give you tips on looking your best or even provide lessons for first-time makeup users. 
Bespoke Beauty Bar Cosmetic Director
Tresha is a widely respected artist and entrepreneur in the entertainment, fashion, and cosmetic industries. From runways to red carpets, television shows to magazine covers, her experience and expertise in the fashion and beauty industries is abundant. Her clientele can be viewed in much the same way.
She has worked with superstar models, actors, musicians, and athletes including Elizabeth Taylor, Minka Kelly, Kristin Davis, Eminem, Dr. Dre, and Michael Jordan. Tresha has appeared as a beauty contributor and expert on major TV networks and has contributed her artistry to national brand ads.
She has been a GIELLA Brand Ambassador, educator, and trainer for more than a decade. She's created custom cosmetic colors for celebrity clients and created co-branded proprietary formulations for charity programs. She regularly guest lectures at the University of Toledo's College of Pharmacy and Pharmaceutical Sciences on Color Theory and Cosmetic formulation.

"​Makeup is a means to feel more beautiful and confident, mixed with artistic expression.  It's a way to accentuate our best features and play with color on the 3-dimensional palette of our face.  It's the ultimate combination of exploring creativity, building self-esteem, and practicing self-love.  I wake up every day so enthused to be a part of such an amazing industry."